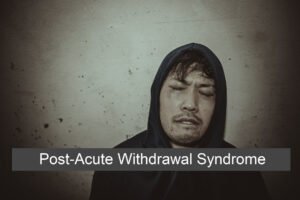 When people repeatedly use drugs or alcohol, they may become dependent upon these substances and develop an addiction to them. According to the Diagnostic and Statistical Manual of Mental Disorders, Fifth Edition, one of the criteria for an addiction is the experience of withdrawal, which involves uncomfortable symptoms that occur when a person abruptly stops using drugs or alcohol.
When most people think of drug and alcohol withdrawal, they probably imagine the unpleasant side effects that occur right after a person stops using drugs or drinking. While this is one form of withdrawal, there is a second presentation, called post-acute withdrawal syndrome, which lasts longer.
What is acute withdrawal?
Acute withdrawal involves the initial withdrawal side effects that begin rather quickly after a person stops using drugs or alcohol, and pass after a few days. The symptoms of acute withdrawal will vary depending upon the substance a person was using.
For example, as the World Health Organization has reported, withdrawal from opiates like heroin begins 8 to 24 hours after a person stops using and involves the following side effects: