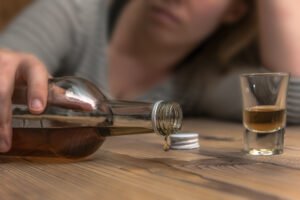 So, you've made the decision to stop drinking or are looking to help someone stop drinking. This is an amazing first step towards recovery from alcohol abuse or addiction. The fear that comes along with quitting alcohol is normal. People might be are scared to quit drinking because all they can think about is the alcohol withdrawal symptoms they are going to experience. Everyone experiences alcohol detox in their own way. With this being said, there are some things that you can expect when detoxing from alcohol.
Importance of Detoxing from Alcohol
The first part of treatment for an alcohol addiction is the detox stage. During this stage, the alcohol will be flushed out of the body. For most people, the symptoms of withdrawal are going to subside between 1 to 2 weeks after beginning detox. However, for some people, this can take a bit longer. This is usually dependent upon how severe your alcohol use disorder has been. After detoxing from alcohol, it is important that you consider other courses of treatment such as counseling, recovery activities, and other support options.