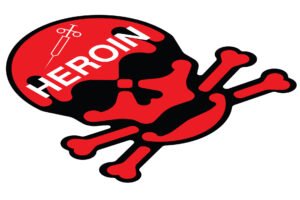 Many people who talk about opioid addiction think of prescription medications. That's certainly what I thought. Prescription narcotics are more readily available, easier to access, and more prevalent; or so I thought. Heroin, aka. Smack is the end of the line for addicts. It's incredibly hard to break free from this addiction. You're both physically and mentally addicted. The withdrawal symptoms can be deadly and at times, last for weeks or even months.
History of heroin
Heroin was originally derived from poppy seeds. The poppy seeds are taken, refines and the resin is turned into morphine. Then with the addition of other substances, it's purified and turned into heroin. Developed in 1948 the Bayer Pharmaceutical it was originally pushed is as a tuberculosis treatment. It can cost almost $200 per day for a long-time addict to keep up with his needs.
Life as an addict
When we imagine what the life of an addict looks like, we often think of disgusting trap houses filled with junkies. Though this can be the case, the truth is far more sinister. Anyone can become an addict. One injury. A few bad choices have a domino effect, quickly overtaking someone's life. Once heroin has its hooks in all you can think about is the next score. You stop eating, sleeping, and taking care of yourself.
A high functioning addict can appear, for a while, to have their life together. On the outside, they might look like a successful salesman or a quirky bus driver but internally they're struggling with the "monkey on the back" They go home, and the darkness takes over. The duality of these 2 realities is impossible to maintain. The drug eventually takes over relationships, affects job performance, and mental health.
As addiction takes its toll, you'll notice the "heroin addict look". They'll get dark circles permanently under their eyes, sunken cheeks, and a blank stare as if they're not truly there. If you know someone with a heroin addiction let them know they are not alone but they must get help. It's not a choice, it is a sickness that you must fight or end up losing everything. People become unrecognizable while in the grips of addiction and loving patience is necessary on the path to recovery. The road to healing is a long one.